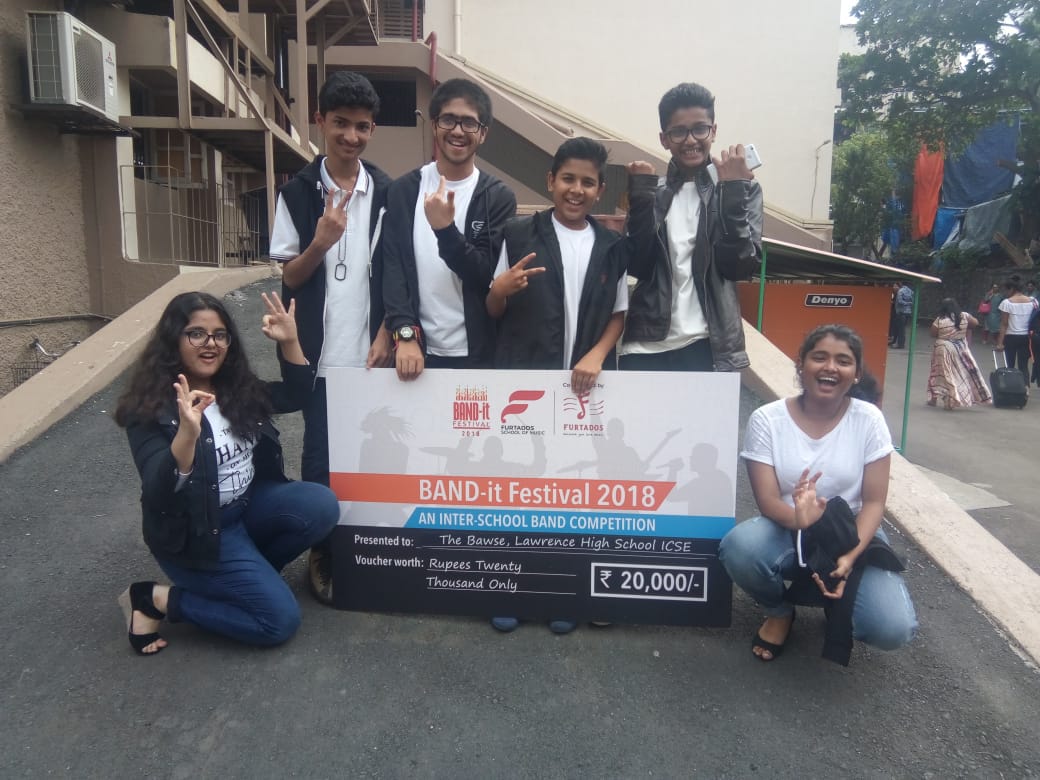 With great conceit, Furtados School of Music hosted the 'BAND-it Festival' 2018, the major inter-school competition in the city of Mumbai with more than 500 schools invited, celebrated musicians to audition, judge and share their experiences with the young students to motivate and inspire them for music. Indeed  a learning platform for the stars of tomorrow!
500 schools pan India participated in the preliminary  round of which 40 schools embodied Bangalore. At the end of this  round 10 schools were handpicked and we take pride in announcing that Our Music Band "THE BAWSE" was the top school band in the final list of schools.
The final round for nation-wide contest was held in Mumbai on 29th September 2018. Subsequently amidst the hard-hitting competition, Lawrence High School, ICSE  was declared as runners -up i.e 2nd place at the national level.
Not to stop with that, Ganesh D was the recipient of the -"All India Best Keyboardist" for 2018.
  THE NAMES OF THE PARTICIPANTS
 Ganesh D               –   Keyboardist                        
 Samir Ali                –  Guitarist
 Bhagath Krishna    –   Drummer
 Krishna Rastogi      –   Vocalist
 Shikha Bali             –   Vocalist
 Akansha Banerjee  –   Vocalist