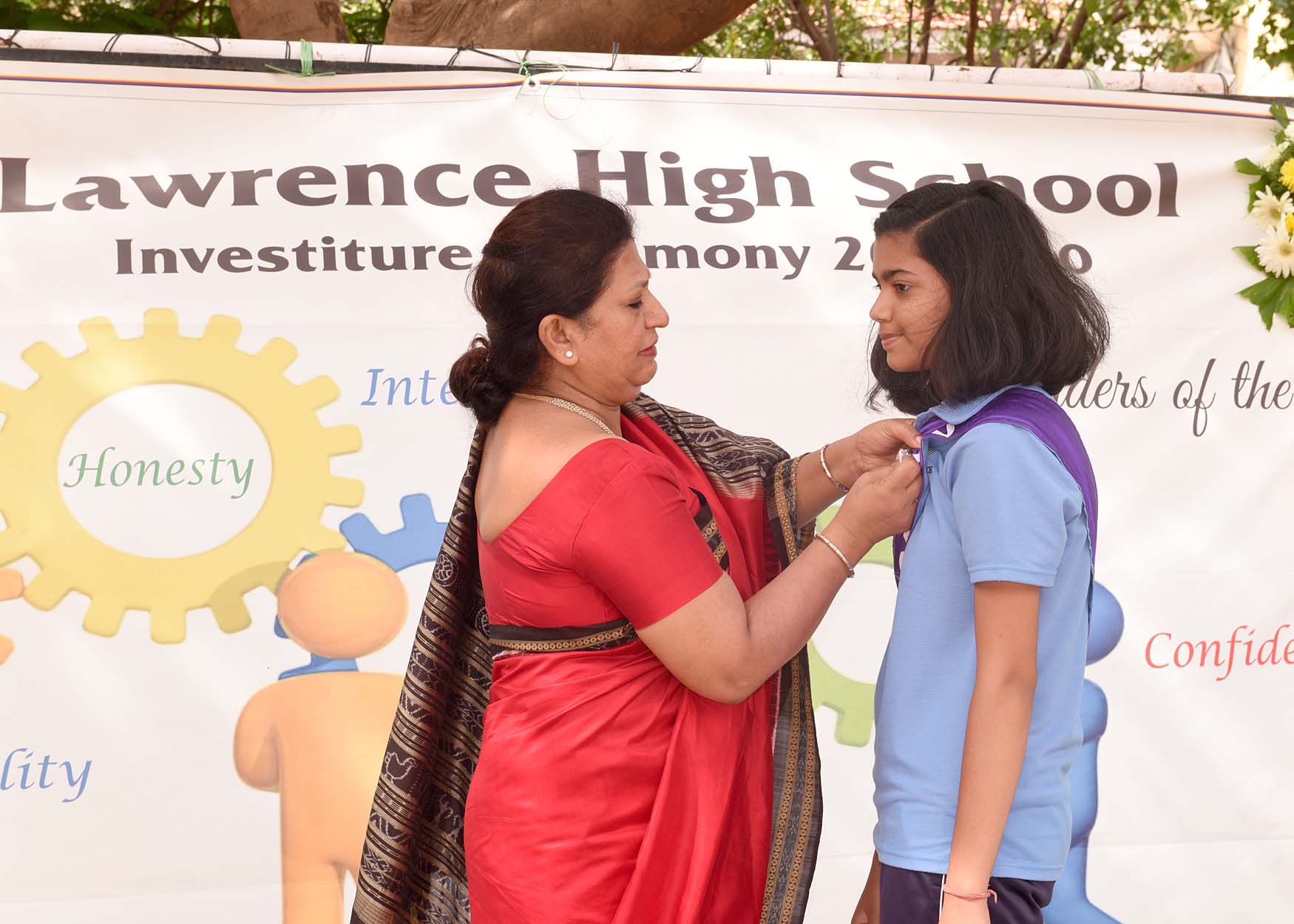 "Leaders become great, not because of their power, but because of their ability to empower others."
To inculcate the leadership qualities in students and to give them a feel of functioning of the administrative body, a school cabinet for the year 2019-20 was formed at Lawrence High School and the investiture ceremony was held 27th June 2019 in the school premises.
The ceremony started with the invocation song. Mrs. Sujatha Nagraj, the principal welcomed the gathering. The presence of the Chairman, the Managing Trustee, Mrs. Pushpa Subbaiah congratulated the newly appointed school cabinet members for their preparedness to shoulder responsibilities.
Mrs. Rajeshwari Chalam the Vice-principal introduced H Shyam Sundar the Head Boy and Mrs. Raji Mathew the headmistress introduced the Head Girl, Navya Ramachandran. The sports captains, the house captains and all the other members of the student council were given badges and house flags by the dignitaries. The Chairman, Mr. P M Subbaiah administered the oath to the student council.
The elected leaders took the oath of office with a promise that they would out their duties with integrity, faith, and excellence. Vikram of class IX proposed the Vote of thanks and the programme concluded with the school song.