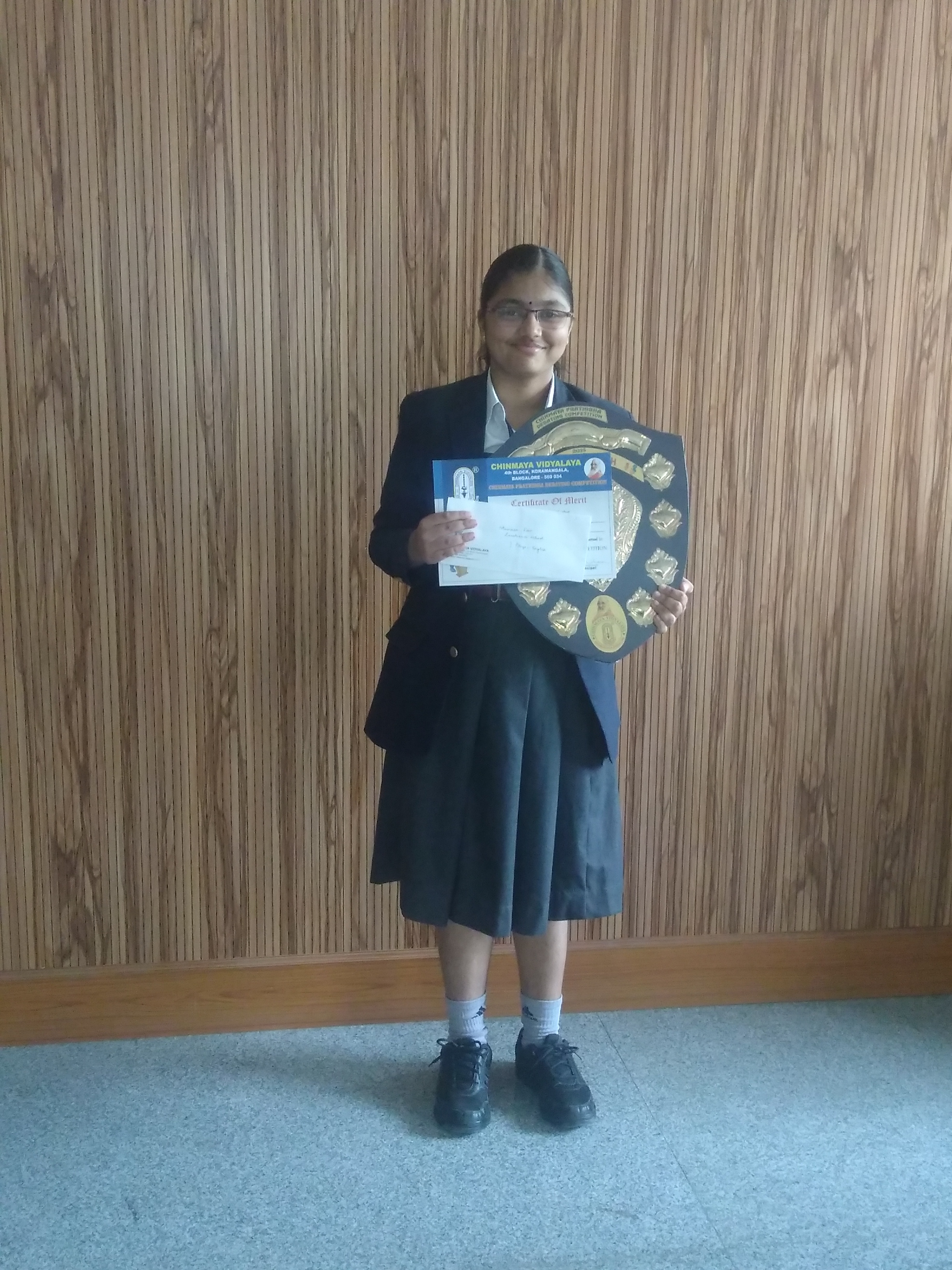 Debate competitions have a long-term influence on the children's self expression. Disciplined, responsive, logical, evidence base arguments help children enhance their critical thinking, keen listening skills insistent speaking on a particular subject.
An inter – school debate competition was organized by Chinmaya Vidyalaya (Kormangala) titled  Chinmaya Prathibha .The contest was conducted in English and Kannada and was judged by the Heads of the department of English and Kannada from Kripanidhi College .The chosen topic was Old Tradition Versus New Vision . Our Lawrence girls  Anvitha Bhatt, Vindhya Bhatt ,Sharanya Das and Manasa . S. Rao took part in the competition. Some participants argued for the motion and some against the motion.  The girls exhibited exemplary debating skills and were appreciated for putting forth their arguments eloquently and convincingly. We take pride in promulgating that Manasa .S .Rao emerged winner as she bagged the first prize in the English debate .She articulated an impressive case for sticking on to our old traditions  and spoke emphatically . She enumerated and harangued her points showcasing her oratory skills, thus earning the applause and appreciation of the judges and elicited a lively response from audience as well. She was awarded a cash prize of Rs Five thousand, a certificate and a gleaming trophy for the school. All the other participants were also honored with certificates.
Kudos to Lawrencians! , Way to Go!