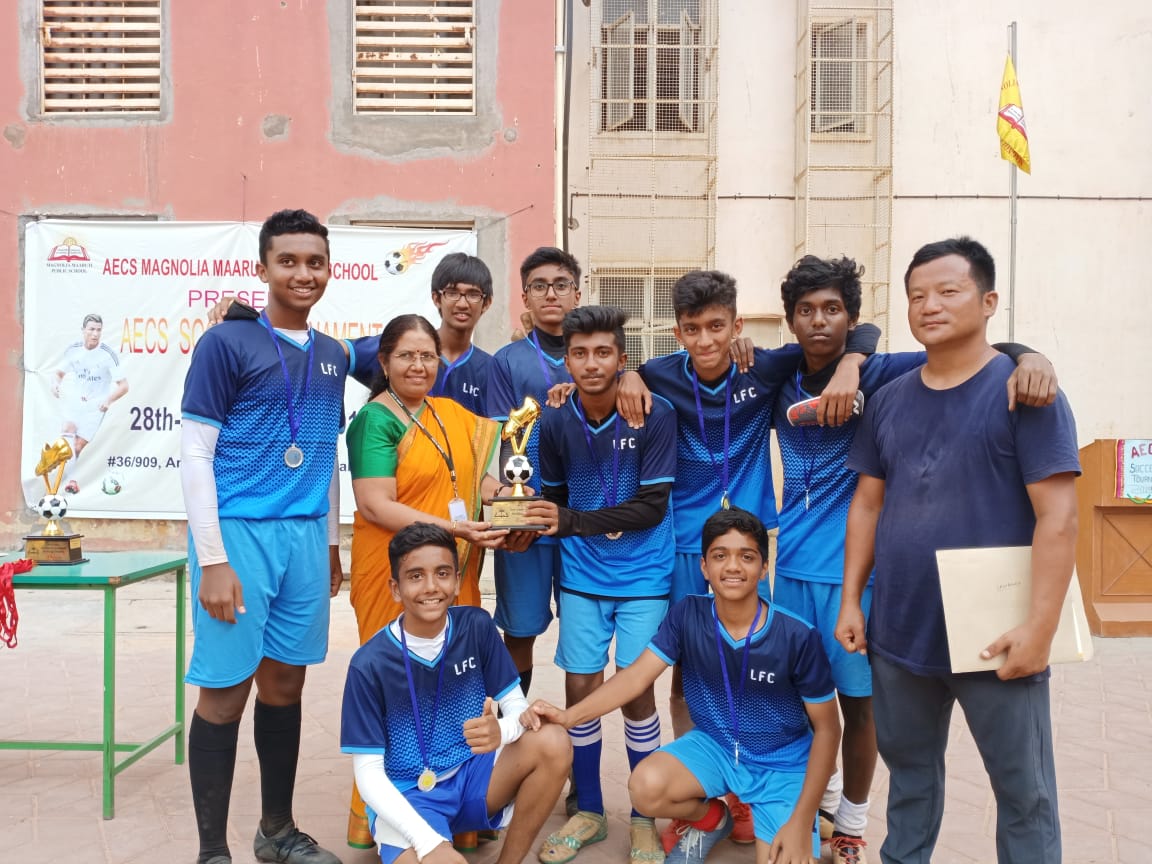 The Under 16 football match played on 29th of August saw our school win by 2-1 in the quarter finals where the players had to play against BRS Global School. We won the Semi Finals against AECS Magnolia with a score of 
3-2.Lawrence Football team was declared 'RUNNERS -UP', in the final match against PSBB Leadership Learning Academy, Bannerghatta and was given a ROLLING TROPHY.
Kudos to the Winners!!!